MORNING RAVE
November 26, 2020 @ 09:00

-

09:45

€5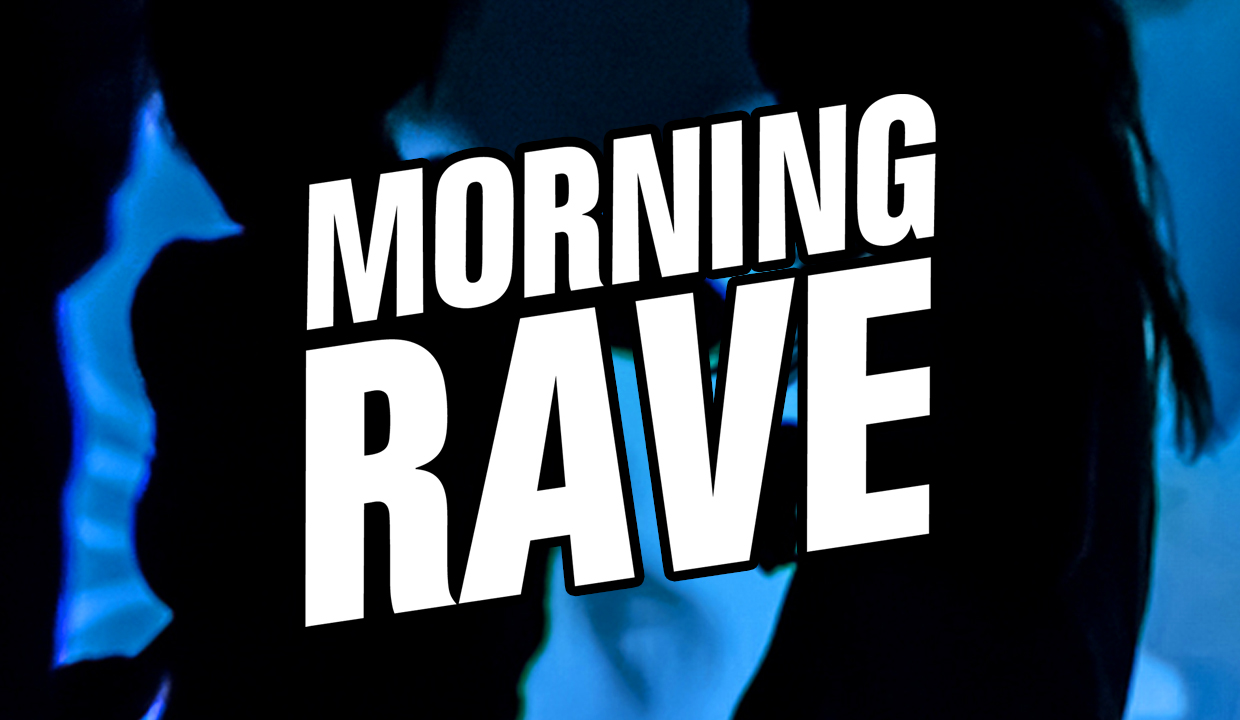 MORNING RAVE on TaikaBox ry:n tanssia ja digitaalista taidetta yhdistävä hanke, jonka tavoitteena on vapauttaa kehosi ja auttaa sinua hyväksymään itsesi.
MORNING RAVE -työpaja on luova ja piristävä tapa aloittaa päivä sekä uudistaa itseä. Sinne on helppo poiketa ennen työ- tai opiskelupäivän alkua. Voit osallistua tunneille yksin tai yhdessä ystäväsi kanssa. Pienet ryhmät ovat myös tervetulleita. Tunnit on tarkoitettu kaikille ikään, ammattiin tai taustaan katsomatta – se on kuin ansaittu 'hyvää huomenta' itsellesi.
Jokainen MORNING RAVE -tunti sisältää helppoja ohjattuja hengitys- ja liikeharjoituksia sekä vapaata liikkumista interaktiivisen projisoinnin kanssa. Tunnit järjestetään TaikaBox ry:n studiossa Pikisaaressa, joka sijaitsee Pikisaarentie 13 C1 90100 Oulu.
Ensimmäinen tunti on maanantaina 17. elokuuta klo 9:00-9:45, jonka jälkeen näitä 45minuutin työpajoja järjestetään joka arkipäivä aina perjantai 27. marraskuuta saakka.
Voit itse päättää, kuinka monelle tunnille osallistut aikataulusi mukaan. Voit myös säädellä, kuinka energisesti liikut tunneilla. Et tarvitse aikaisempaa tanssikokemusta tai hyvää kuntoa osallistuaksesi. Yksi työpaja maksaa 5 €/henkilö, jonka voit maksaa paikan päällä joko käteisellä tai kortilla. Lipun voi ostaa myös etukäteen tämän sivun alalaidasta.
MORNING RAVE – tuntien tavoitteena on tuottaa pitkäkestoista hyvän olon ja mielen tunnetta, jolla pyritään saavuttamaan myönteisiä fyysisiä ja henkisiä vaikutuksia mm. kasvattamaan osallistujien positiivista minäkuvaa, itsensä hyväksymistä ja itseluottamusta sekä vähentämään ahdistusta ja stressiä.
Pysytään terveinä ja huolehditaan itsestä ja toisista. Koronaviruksen leviämisen estämiseksi tuothan oman kasvomaskin mukanasi MORNING RAVE -tunneille. Tunneille voi osallistua vain maskin kanssa. Jos sinulla ei ole maskia, niin voit ostaa sen kätevästi paikan päältä (12€ kpl).
…………………………………………………………………………………………………………………………………………………………
MORNING RAVE is a dance and digital art project aimed at freeing your body and accepting yourself
MORNING RAVE is a creative and healthy way to start each day and re-imagine yourself.
You can do it on your way to the office or studies, with friends, children or alone.
There is no wrong age, occupation or movement – you deserve a good morning and life.
The workshop includes simple breathing and movement exercises that guide you in the body-mind connection and to enjoy your day. The session starts at 9 AM at the TaikaBox Studio in Pikisaari and lasts 45 minutes. You choose your own schedule and put as much effort as is comfortable. The first MORNING RAVE will start on Monday 17th August and sessions will take place each weekday morning until Friday 27th November. Each session costs 5€ per person, which can be paid in advance (scroll down this page) or by cash/card on the door.
TaikaBox has developed the concept of dance and interactive projection for over a decade. Participants have reported that the sessions have had positive effects on their health – both physical and mental, such as improved body image, fighting anxiety and depression and reducing stress.
Let's stay safe and look after ourselves and each other – to prevent the spread of Coronavirus, please bring a mask with you. If you don't have a mask, there will be some available to purchase in the studio (local handcrafted masks – 12€)