Unfortunately, Warjakka Artist Residency 2020 has been cancelled due to the Coronavirus lockdown. We are working out ways to make the project bigger and better next year.
...............................................................................
Warjakka Artist Residency 15th - 26th July 2019 – Site-specific Collaborative Practice
Just off the coast of Varjakka port there are a pair of islands – Varjakka and Pyydyskari. Around the turn of the 20th century, the sawmill on Varjakka island was one of the most important in the Nordic countries, employing over 700 people from the area. A major equipment failure in 1929 led to the island being abandoned. The foundations of buildings in Varjakka forest overgrown by trees and the abandoned decorative red and white buildings on the island tell fascinating stories of the past life in the area and offer a unique and magnificent location for artistic work.
TaikaBox, in partnership with Ervastinkylä Village Association and funded by Oulu City and the Finnish Cultural Foundation (North Ostrobothnia region), is offering a two-week long residency for three artists from different art forms - one artist from the Northern Ostrobothnian region, two from elsewhere in Finland or overseas.
We have been overwhelmed by the response to our open call and received 76 applications to work through, coming from all over the world. We have narrowed down the selection to three artists who will be joining us in Varjakka on 15th July. In the meantime, starting at the beginning of July, we have arranged for the Konttori building on Varjakka Island to be used as open artist studios and be open to the public - with regular crossings of the ferry each day. See below for more details.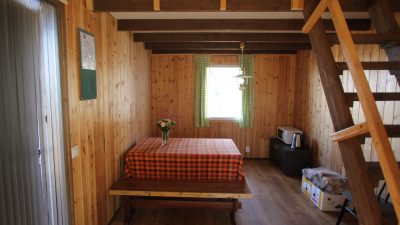 TaikaBox, in partnership with Ervastinkylä Village Association, is offering a week-long residency for an artist in the beautiful Varjakka Harbour…